Vandana Shiva in Vancouver: "Seeding the Future"
Friday, July 14, 2016
July 14, 2016 at 8pm at St. Andrew's Wesley United Church. Tickets and more information can be found at https://www.eventbrite.ca/e/isf2016-seeding-the-future-an-evening-with-vandana-shiva-tickets-24942162680?aff=affiliate1
Don't miss physicist and food activist @drvanadanashiva July 14 courtesy of @IndianSummerCDN! – http://ow.ly/qnAi300D6B
Dr. Vandana Shiva is a physicist and social activist, widely regarded as the torchbearer of the international sustainable food movement. In a rare Vancouver appearance, Dr. Shiva will inform and inspire the next generation of environmental leaders in the fight to protect nature and people's rights to knowledge, biodiversity, water and food.
Dr. Shiva combines sharp intellectual enquiry with courageous activism: her work spans teaching at universities around the world, to working with peasants in rural India. She has won many awards for her work including the Right Livelihood Award (aka the Alternative Nobel Prize), The Lennon/Ono Grant for Peace and the Sydney Peace Prize.
In particular Dr. Shiva campaigns for food security, food sovereignty, and a genuinely democratic and sustainable food system. Many communities worldwide have taken inspiration from her vision and from the work of her organization Navdanya.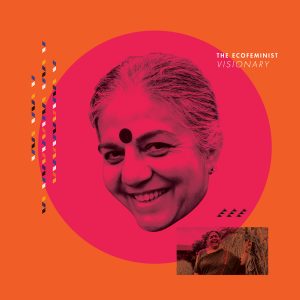 Saturday, August 15, 2015
On the 68th anniversary of the end of British Colonialism in the subcontinent
     SANSAD and CPPC Joint Public Forum
     "RACE, CLASS, AND EMPIRE"
     Saturday, August 15, 2015,  2 pm – 5pm
     Room 120, Surrey Centre Library, 10350 University Drive, Surrey, BC
     Speaker: Arun Kundnani
     Panelists: Harsha Walia, Indira Prahst, Itrath Syed; Moderator: Zahid Makhdoom
In Europe, the US, Australia, and Canada, Islamist extremism continues to be the pretext        for a growing body of repressive measures targeting racialized communities with mass surveillance, mass incarceration, and mass deportation. At the same time, values of secularism, feminism, and freedom of expression are being appropriated by imperialists and Islamophobes to paint illiberalism in a liberal veneer. And an increasingly narrow politics of identity warps our understanding of race and class. How should the Left engage with the ongoing War on Terror.
Arun Kundnani teaches at New York University and is the author of "The End of Tolerance: Racism in the Twenty-First Century" (2007) and "Muslims are Coming: Islamophobia, Extremism, and the Domestic War on Terror" (2014). Harsha Walia is the author of "Undoing Border Imperialism" (2013). Indira Prahst teaches in the Department of Sociology, Langara College. Her book, "Media, Bridging the Gaps in Perception," is forthcoming.  Ithrath Syed is doing her PhD at Simon Fraser University. Zahid Makhdoom is a defender of human rights.
Organized by South Asian Network for Secularism and Democracy (SANSAD, www.sansad.org) and Committee of Progressive Pakistani Canadians (CPPC). Co-sponsored by No One Is Illegal (NOII). With generous support from Hari Sharma Foundation. Contact: Chin: 604-421-6752; Shahzad: 604-613-0735
  Saturday, July 26, 2014
Public Forum on Climate Change
FACING CLIMATE CHANGE DISASTERS: WHAT MUST BE DONE
Saturday, July 26 2.00 pm – 5.00 pm SUR 3280: SFU Surrey Campus, 250-13450 102nd Avenue (Across from Surrey Central transit station)
 Panelists: Dr. Harun Rashid (report on the science of climate change), Seth Klein (climate justice), Harsha Walia (climate refugees and refugee rights), Dr. Mohammad Zaman (adapting to climate change), Dr. Summer Pervez and Dr. Chinmoy Banerjee (everyday living for sustainable life).
 Organized by the South Asian Network for Secularism and Democracy (SANSAD) and Society for Bangladesh Climate Justice (SBCJ) with support of the Institute for Diaspora Research and Engagement (IDRE), Canadian Centre for Policy Alternatives (CCPA), Dr. Hari Sharma Foundation (HSF), Greater Vancouver Bangladesh Cultural Association (GVBCA), Vancity,  Progressive Intercultural Community Services(PICS), and Institute for the Humanities, SFU.
Sunday, July 20, 2014
Desi Dialogues: Remembering Komagata Maru 100 years later
11.00 am – 1.00 pm @ Cafe Kathmandu, 2779 Commercial Drive, Vancouver
Sunday, May 4, 2014
  NO FIRE ZONE: THE KILLING FIELDS OF SRI LANKA (2014)
English: 49 minutes; Dir: Callum Macrae
2.00 pm – 5.00 pm, Room 1800, SFU Harbour Centre, 515 W Hastings Street, Vancouver
Admission Free
Organized by SANSAD and South Asian Film Education Society (SAFES)
Sunday, March 2, 2014
Desi Dialogues: Inaugural Cafe
11.00 am – 1.00 pm , Cafe Kathmandu, 2779 Commercial Drive, Vancouver
Open discussion on acceptance, tolerance, and prejudice toward LGBT South Asians in Greater Vancouver. Organized by Desi Dialogues. See Facebook page for details.
Thursday, March 6, 2014
Friday, March 7, 2014
Public Forums:
Toward Our Liberation: Women leading anti-imperialist struggle
March 6,  7pm, Kwantlen Polytechnic FIR Room 128,12666 72nd Ave, Surrey BC
 March 7, 7pm, SFU Harbour Centre Room 1700, 515 W. Hastings Street, Vancouver, BC
 Panel and discussion of women in the leadership of revolutionary liberation struggles globally and the visions of a just and liberated future we all hope to achieve.
Speakers:
Coni Ledesma: Spokesperson Makibaka Revolutionary Women's Organization and member of the National Democratic Front of the Philippines Negotiating Panel
Leila Khaled (video-message): Legendary Palestinian revolutionary leader
Nahla Abdo: Arabic feminist activist, Professor at Carleton University
Roxanne Dunbar Ortiz: Indigenous socialist feminist activist and author
Organized by RED SPARKS UNION and the CRITICAL CRIMINOLOGY WORKING GROUP
Saturday, March 8, 2014
International Women's Day Rally and March!
 1:00 pm,  Vancouver Art Gallery – Robson St., Vancouver
Toward Our Liberation: Women Struggle for Social and Economic Justice!
 Organized by International Women's Day Organizing Committee 2014
Thursday, March 27, 2014
"Imperialism: Old Wine, New Bottles"
Talk byDavid Barsamian
Journalist, Author, Lecturer and Award-winning Director of Alternative Radio, Boulder Colorado
 10 .00 am to 12.00  pm,  Buliding "D" Room 115
 University of the Fraser Valley,  Abbotsford Campus
Friday, March 28, 2014
"Media, Capitalism and Climate Change"
Talk by David Barsamian
7.00 pm, SFU Harbour Centre, 515 West Hastings Street, Vancouver
Sunday, March 30, 2014
Film Screening: RED ANT DREAM and Q & A with Sanjay Kak
5.30 pm – 9.00 pm,  SFU Harbour Centre, 515 West Hastings Street, Vancouver, BC
Organized by SANSAD and SAFES with support of Hari Sharma Foundation
Monday, March 31, 2014
Hari Sharma Memorial Lecture 2014
"Martyr and Witness: Reflecting on Kashmir" by Sanjay Kak in Conversation with David Barsamian
7.00 pm – 9.00 pm,  SFU Harbour Centre, 515 West Hastings Street, Vancouver, BC Organized by Hari Sharma Foundation with support of SANSAD
_______________________________________________________________________
Sunday, January 26, 2014
Book Publication Ceremony and Discussion
Climate Change in Bangladesh: Confronting Impending Disasters (Lexington Books, 2013) by Harun Rashid and Bimal Roy
2.00  pm- 3.30 pm, Multicultural Helping House Society, 4808 Fraser St, Vancouver
Organized by Bangladesh Society for Climate Justice
Sunday, February 2, 2014
Manto Sey Mileaye! Celebration of Sadat Hassan Manto
1.30 pm, City Centre Library, 10350 University Drive, Surrey
"If you find my stories dirty, the society you live in is dirty. I only expose the truth." Organized by The Committee of Progressive Pakistani Canadians (CPPC)